Let us help you upskill your workforce and transform your organisation
Critical to the rapid recovery of the Liverpool City Region economy from the COVID-19 crisis is a skilled and flexible workforce that is ready for the future and the ever-changing demands of the workplace.
A better-trained workforce is a more productive one and improved productivity leads to higher growth and better pay for all. Investment in skills and training creates a path to a more prosperous future for the whole region.
A report from the Open University reveals the skills shortage across the UK economy is costing employers an extra £6.33bn a year. It says 91% of employers struggle to find people with the right skills and are spending extra money on recruitment fees, inflated salaries, temporary staff and training for workers hired at a lower level than intended.
Liverpool City Region is home to one of the fastest-growing knowledge economy sectors in the UK. Investment in new technology and processes is well under way and businesses will require a steady stream of people with new skillsets.
Liverpool's £2bn Knowledge Quarter is becoming a centre of excellence in areas such life sciences and what has been called the Fourth Industrial Revolution, which centres on radical changes in technology and processes in the manufacturing sector.
In Wirral, a partnership between Mersey Maritime, Wirral Waters, Liverpool City Region Combined Authority and Wirral Council, will see the construction of a £23m Maritime Knowledge Hub on the banks of the Mersey. This will create 4,000 jobs and will focus on skills, technology and decarbonisation.
The City Region's digital and creative industries continue to grow and innovate with areas such as the Baltic Triangle in Liverpool now home to one of the most dynamic sector clusters in the UK. And, across the city region, investment into Modern Methods of Construction (MMC) will see a rise in demand for the skills required to build the next generations of homes.
Right now, many businesses and organisations across the city region are facing huge challenges to keep themselves going in what is a very difficult period. If they are to invest in the development of their workforces, they will need support.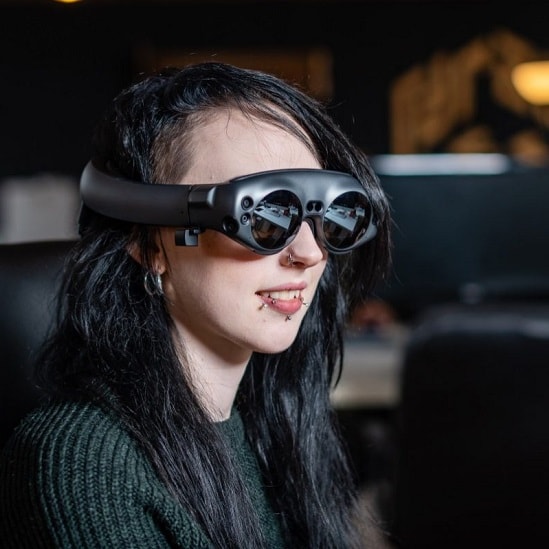 Growth Platform
That support is available right now via Growth Platform, the City Region's growth company, which is designed to generate growth and investment opportunities to support people and businesses within the City Region.
Growth Platform works with businesses and its partners to deliver services that are designed to link opportunities created by local growth, inward investment, sector strengths, visitor economy, graduates and young people, to make sure that the right services are in place at the right time.
Central to its training and skills offer is the Skills Brokerage Service. This comprises an expert team of skills brokers offering free and impartial advice and guidance to employers to help them develop their workforces.
Businesses in the City Region can access the Growth Platform skills brokers to bridge any skills gaps they have in their businesses instead of searching for providers themselves or going through other avenues. Brokers are also fully aware of the range of funding available for skills across the city region.
The brokers will assess what skills are required in a business and direct them to the appropriate funding stream and training provider. Available funding routes for training include those for Apprenticeships and Adult Skills under the Adult Education Budget. However, the Growth Platform also has funding available of up to 70% towards the cost of training in order to plug the gap where other public funding streams do not support the skills needs of employers.
Apprenticeships
An apprenticeship is a real, full-time role which includes both on-the-job and formal training. Once someone becomes an apprentice they are classed as an employee with a contract of employment and holiday leave. An Apprenticeship can be the start of a new career or in the form of upskilling within a current role.
To be eligible for an Apprenticeship people must be aged 16 or over, not already in full-time education and be resident in England. Apprenticeships can take between one and six years to complete, depending on which skill area people choose and their previous experience.
Apprenticeships can begin at different levels. Some may require previous qualifications such as GCSE English or Maths.
The different levels are:
Intermediate, Level 2 – equivalent to a GCSE
Advanced, Level 3 – equivalent to an A Level
Higher, Levels 4, 5, 6 & 7 – equivalent to a Foundation Degree or above
Degree, Levels 6 & & – equivalent to a Bachelors or Masters Degree
During an Apprenticeship at least 20% of working hours will be spent studying, typically with a college, university or other accredited training provider. Although Apprenticeships were traditionally for school-leavers, modern Apprenticeships are available to people of all ages.
Apprenticeships are available across multiple business sectors. They include:
Business and administration
Care services
Catering and hospitality
Construction
Creative and design
Digital
Education and childcare
Engineering and manufacturing
Hair and beauty
Health and science
Legal, finance and accounting
Media, sales and marketing
Transport and logistics
What are the benefits to employers?
Apprentices offer companies and organisations across multiple sectors, and of all sizes, a fantastic opportunity to create a skilled, motivated and adaptable workforce. Apprentices will undergo structured training programmes and secure industry-recognised qualifications.
In a fast-changing economy, Apprenticeships give employers an opportunity to future-proof their organisations, not only by plugging existing skills gaps but by building a team of people that are flexible and always ready to develop new skills and methods of working.
Apprenticeships can be used to bring new talent into your business or they can offer the opportunity to reinvigorate your existing workforce. They can also help you to develop people as the future leaders of your organisation.
The government has recently introduced new incentives for employers to recruit apprentices. Employers can therefore receive up to £2,000 if they recruit an apprentice before 31st January 2021.
Apprenticeship Levy
Introduced in 2017, the Apprenticeship Levy is paid by employers whose annual wage bills are in excess of £3m. Companies reinvested this back into the business to provide training.
From April 2019 levy-payers have been able to transfer up to 25% of their levy to other businesses.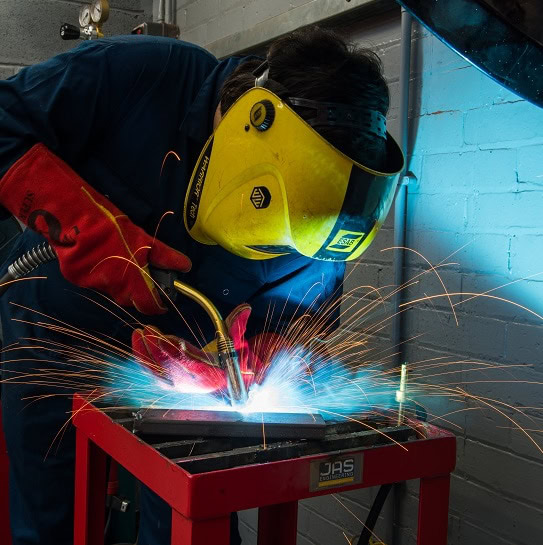 How our Skills Brokers can help you
Skills Brokers provide an impartial advice and guidance service, working on behalf of employers to identify appropriate funding streams and training providers who can deliver the skills employers need. Working through our Skills Brokerage team the Growth Platform has secured £1.1m to support employers to upskill existing employees in key areas where no other funding stream is available.
The Skills Brokerage Service can also:
Support employers to understand and navigate the Apprenticeship agenda including funding, recruitment and provider activity.
Work with Apprenticeship levy-paying employers to utilise their own levy funds and identifying opportunities for levy transfer to other employers.
Support Non-Levy employers to source an appropriate levy-paying employer to transfer apprenticeship levy to them.
Identify appropriate public funding routes for employers in order to utilise existing funding opportunities and maximise training budgets.
Signpost employers to other advice and support they may need to support the growth of their business.
Skills now and for the future
During the early months of the COVID-19 pandemic, there were profound changes to the way we work. Adoption of virtual working technologies happened at a lightning fast speed. New ways of working that might have normally taken a long time to implement, occurred in a matter of weeks.
Companies across multiple sectors also formed amazing collaborations to develop and manufacture life-saving equipment such as ventilators and face masks. It has been a period of rapid transformation which has set the tone for the 2020s and beyond.
Investment into new technology and processes are essential but the economy will not reap the benefits of transformation if we don't place people at the heart of that change. An adaptable workforce equipped with the right skills is critical to future and sustainable growth in the Liverpool City Region.
As a business you may find the pace of change daunting and are unsure of how to start on the journey of transforming your workforce and future-proofing your organisation.
The Liverpool City Region Skills Brokerage Service is here right now to help you navigate your way through the changing times and create a workforce that is flexible and resilient enough to take on new challenges.
The Skills Brokerage aims to reach out to all communities across the Liverpool City Region. We are particularly keen to hear from those in our community who are currently under-represented, such as businesses led by women or people from a black and ethnic minority background.
Whether you are a micro business, a small and medium-sized enterprise, or large employer, working in any sector across the Liverpool City Region our team of experts is waiting to hear from you. Get in touch today.