Your official Tourist Board: Supporting our vibrant visitor economy.
There's no doubt that Liverpool City Region is a place that people want to be. In fact, more than 60 million people visit the cultural, musical and sporting landmarks that make up this vibrant region every year. The visitor economy alone contributes over £4.9 billion every year to local businesses which employ around 57,000 people.
It's no surprise that Growth Platform is firmly committed to keeping the heartbeat of the region's visitor economy going – particularly given challenging times. As the official Tourist Board (or Destination Management Organisation – DMO) for Liverpool City Region, we work in partnership with both the private and public sector to develop the potential of our visitor economy.
We can provide you and your business with the opportunity to:
Access visitor economy research and intelligence that supports decision-making and increases commercial income
Access external funding opportunities to boost your businesses growth opportunities
In April 2023, VisitEngland approved the Liverpool City Region application to be one of the first Local Visitor Economy Partnerships (LVEPs) in the country. The LVEP provides an important opportunity for us to work across the city region to promote the visitor economy sector and tourism offer. The LVEP is a great opportunity for proven inspirational leaders to drive the next decade of visitor growth for the most exciting city region in the UK, Liverpool!
Find out more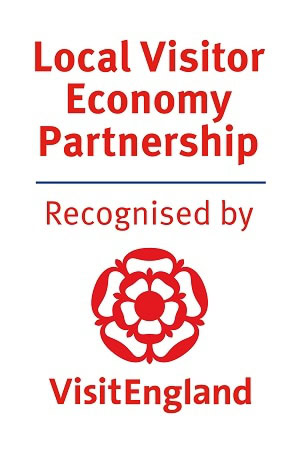 Developed and administered by VisitEngland, the national portfolio of strategic and high-performing LVEPs support collaborative working locally and nationally on shared priorities and targets to grow the local visitor economy.  VisitEngland will work closely with LVEPs during the set-up process and beyond, with ongoing support from a team of five new Regional Development Leads. As well as a nationally recognised official status, LVEPs will also be able to access expert advice, dedicated toolkits and training programmes, targeting their needs, from VisitBritain/VisitEngland in areas ranging from distribution, accessibility and sustainability to business support and marketing. An important strand of support will be highlighting available Government funding streams as well as developing and providing a 'toolkit' to help LVEPs with bids to those streams.
Find out more about Visitor Economy
Speak to a sector expert