If you are worried about the impact of the COVID-19 outbreak on your business please visit our dedicated business support pages here.
Liverpool City Region is part of the largest manufacturing region in the UK.
Global names including Jaguar Land Rover, Unilever, Pilkington and Astra Zeneca sit alongside innovative SMEs many of whom work across multiple sectors.
Innovators, engineers, integrators and makers are part of an ecosystem that includes more than 3,000 manufacturing companies and employs just under 50,000 people.
The sector mixes traditional industries with cutting-edge modern manufacturing; industrial digital technology companies sit alongside clean growth businesses. It is our job to help boost innovation, increase employment levels and develop a global platform and reputation for the industry.
To do that, we focus on delivering a number of key priorities, which help amplify the expertise, research and opportunities developed in the region:
We are working on an LCR Manufacturing Action Plan to better serve the needs of the sector.
We integrate the region's industrial and digital technologies (IDT) ecosystem – which includes the Manufacturing Technology Centre (MTC), Sensor City, STFC Hartree and our higher education institutions – into a unified community. We also make sure that local companies recognise and understand its existence, and can use it to give companies in the region a competitive advantage.
We work to ensure that the current and future skills requirements of manufacturing are understood and this is reflected in local skills initiatives.
We promote our manufacturing community locally, nationally and internationally.
We curate the LCRs involvement in Digital Manufacturing Week, showcasing business excellence in the sector.
We help develop and deliver specialist services for the manufacturing cluster to support their growth and productivity.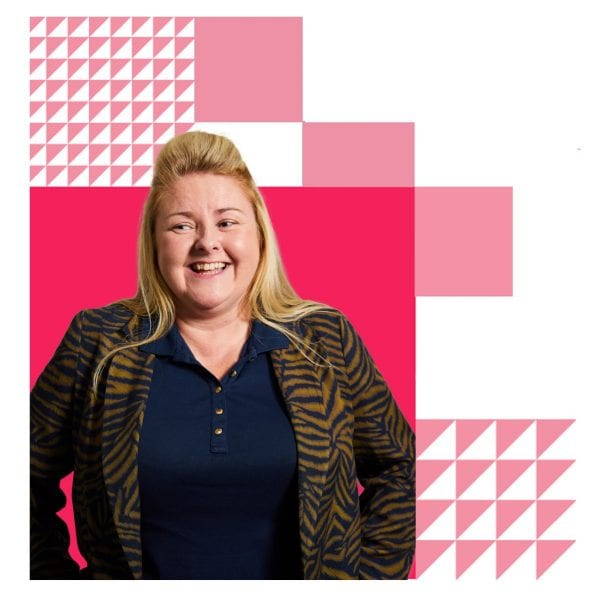 Case Study
"We want more people to be working in our city region and to up-skill them and create opportunities."
Read Michelle's Story
To find out more about the work we're doing in the Advanced Manufacturing sector talk to Simon Reid
Email Simon