Access expert advice and support
The LCR High Growth Programme is designed to support businesses in Liverpool City Region demonstrating high growth potential to innovate, adapt, and grow.
Through offering a range of support measures designed to drive innovation and growth, our account managers will work with business leaders to take a forensic look at their business and connect them with support that will best create growth.
The programme is part funded by the European Regional Development Fund (ERDF) and Liverpool City Region Combined Authority.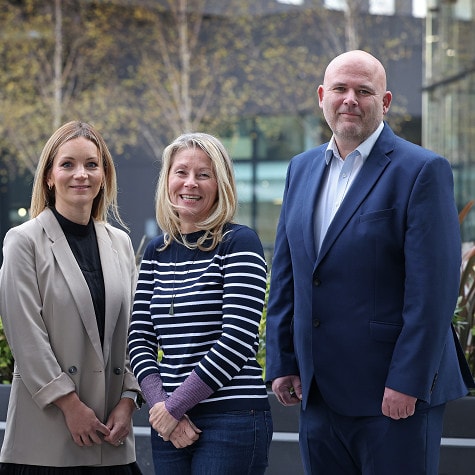 Free Business Diagnostic & Account Management
Our free business diagnostic tool had been developed as part of the LCR High Growth Programme to help give you an understanding of the relative strengths and weaknesses of your businesses, together with insights into the areas that need to be developed to maximise your growth.
This tool helps to analyse where you are now, your business model and looks at your business operations across 10 areas – Leadership, Finance, Value Proposition, Customers, Markets, Products & Services, People, Operations, Sustainability and Innovation
Once you have completed the business diagnostic you will receive a report outlining your business's relative strengths and weaknesses as well as advice on what funding and support may be available to help you grow your business.
Find out more about the LCR High Growth Programme
Fill in your details below to speak to our account managers
"*" indicates required fields
The programme is open to businesses that meet the following criteria:
Based in the Liverpool City Region
An SME that has grown >20% per year for the last 3 years OR has this potential to grow in the next 3 years (growth measured by jobs created or turnover)
Have an aspiration to grow the business
We want to hear from high growth businesses in all sectors, especially those working in: net zero; innovation; advanced manufacturing; health & life sciences; creative, digital and tech.
This work is part funded through the European Regional Development Fund. The Liverpool City Region (LCR) High Growth Programme is receiving up to £5,504,829 of funding from the European Regional Development Fund as part of the European Structural and Investment Funds Growth Programme 2014-2020. The Department of Levelling up Housing and Communities (and in London the intermediate body Greater London Authority) is the Managing Authority for European Regional Development Fund. Established by the European Union, the European Regional Development Fund helps local areas stimulate their economic development by investing in projects which will support innovation, businesses, create jobs and local community regenerations. For more information visit the Government Webpage.
The Northern Powerhouse is a key aspect of this Government's approach to addressing the productivity gap in the North and ensuring a stronger, more sustainable economy for all parts of the UK.
Alongside over €1.5 billion of European Regional Development Fund support for businesses and communities across the North, the government has awarded £3.4 billion in three rounds of Growth Deals across the Northern Powerhouse.
The Liverpool City Region Combined Authority1s Strategic Investment Fund (SIF) is the key funding tool for promoting economic growth for the Liverpool City Region. It supports the delivery of the City Region1s strategic priorities as well as unlocking economic potential and accelerating growth.
Read more about businesses supported through the LCR High Growth Programme