The High Growth Innovation Fund has been designed to support high growth businesses in the Liverpool City Region who have innovative solutions to adapt and grow.
Part of the wider LCR High Growth Programme, the fund received applications earlier in 2022 from a range of businesses with a wide variety of proposals to tackle the issues we face in the city region and beyond, such as plans for increased digitalisation and low carbon technology. Recipients were announced in October 2022.
We caught up with one recipient, Viz Box Ltd, to find out how the High Growth Innovation Fund will help them to realise their plans.
Viz Box Ltd is a virtual reality company that seeks to create a safe, therapeutic environment for users using cutting-edge technologies.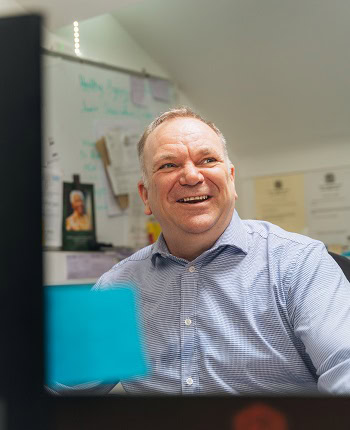 Founded in 2018 by Carl Grainger, Viz Box began by developing virtual reality support for adults suffering from PTSD, and was later inspired to further develop this for use with children to relieve anxiety through interactive game play.
"Having a son with additional needs and various health conditions, we often needed to attend hospital appointments at Alder Hey Hospital.
"At one of his appointments I noticed a young girl in a wheelchair, with physical disabilities, who appeared distressed whilst waiting to be seen. I saw a need in the market for a resource that could allow her to have a less overwhelming experience and to see her appointments as positive and enjoyable instead."
Based in the Wirral, Viz Box now provide technology to improve mental health and wellbeing in a variety of ways, including health tech tours for the NHS, a sensory VR app with additional educational and developmental needs (which has since been validated by LJMU) and a wellbeing app to increase positive mental health and emotional resilience.
The health and wellbeing sector is continually growing and developing, and as further demand is placed on the NHS through the fallout of the pandemic and the emerging cost of living crisis, the importance of innovation in emotional and mental wellbeing is becoming more important than ever.
For Viz Box, their current priorities lie in addressing the gaps in the market for mental health support for some of the most vulnerable people in our communities, and offering cost effective ways of supporting people to manage their mental wellbeing – the main challenge they face in making this happen is funding.
Carl Grainger, founder and director of Viz Box, said:
"Being awarded funding through the High Growth Innovation Fund means that as a company we are able to focus our time and expertise, in order to further develop our products and services. We are also able to gather a larger amount of feedback and evaluate the data collected to produce products that have real impact on those that need it.
"The award will allow us to provide a full package for our pilot study with data collection, facilitation, evaluation and development of the products we offer."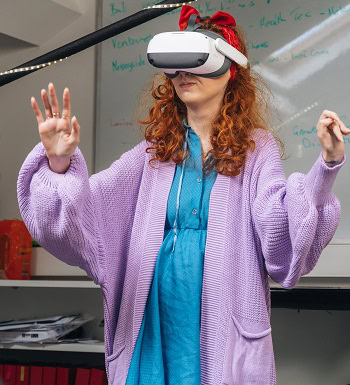 He added:
"The Liverpool City Region has always been an area of driving force within the Northern England economy. It houses some of the country's leading knowledge, research & development bases including science parks, Universities and hospitals.
"There has been a great deal of investment within the city for further growth and enterprise and there is a strong sense of working hard to overcome any challenges."
While the High Growth Innovation Fund is now closed for applications, businesses in the Liverpool City Region can still access support from the LCR Hight Growth Programme, including funding via the Capital Grant Fund.
The LCR High Growth Programme is specifically designed to support high growth (or high growth potential) businesses in the Liverpool City Region to adapt, innovate, and grow; get in touch with one of our account managers to see how we can support you and your business.
The High Growth Innovation Fund is part of the LCR High Growth Programme that is part funded by ERDF and the Liverpool City Region Combined Authority and delivered by Growth Platform – Liverpool City Region Growth Company.