Building a stronger business future together
The Peer Networks programme is for SME leaders that want to stabilise, grow and develop their organisation with the support of like-minded entrepreneurs from across Liverpool City Region's business community.
Delivered locally by Liverpool City Region delivery partners, we create diverse cohort groups of individuals to collaboratively work through common business issues. Through interactive action learning, this enables you to discuss your own challenges, gain and reflect on valuable feedback and implement practical solutions to overcome them.
It provides a community* for business leaders to get together to discuss their collective business challenges; think-up solutions to them; and plan long term recovery and growth.
*There may the option of online, face-to-face or a hybrid mixture of these meetings dependent on your cohort.
This programme is now closed.
Peer Networks Delivery Partners
AI-CM (this cohort is now full)
For businesses in any sector 
AI-CM are a team of practitioners experienced at building capability to design, develop and lead organisations in the public, private and voluntary sectors at a national and international level. Their 3 core principles are People, Change and
Community. They are specialists in supporting businesses with Organisation Development, Business Models, Action Learning, Appreciative Inquiry, Organisation Design and Leadership.
Asentiv (this cohort is now full)
For Digital & Creative businesses 
Asentiv only has one aim, to make sure business owners live the life they envisioned when they first started in business. Helping business owners to use the power of their network to generate a constant flow of referred business from the best people in their network. Asentiv believe a business owner can have an amazing business and a spectacular life.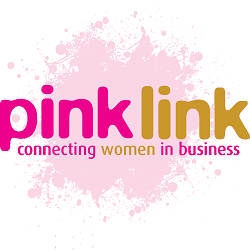 Pink Link (this cohort is now full)
For female business leaders
Pink Link is a thriving professional network, championing women in business. Female entrepreneurship is supported and promoted through local groups, an online community, regional conferences, masterclasses and the Enterprise Vision Awards. Women from all stages in their business come together to build meaningful and trusted relationships, exchange knowledge and experiences and explore opportunities for business growth and collaborations whilst promoting their products and services.
Halton Chamber (this cohort is now full)
For businesses in any sector 
Halton Chamber provides members with a wide range of business contacts and information as well as additional services, events, activities, cost-saving initiatives and networking opportunities. Halton Chambers acts as the voice of businesses, representing the views of the private sector at local, regional and national levels and lobbying on a range of issues that impact the Halton business community.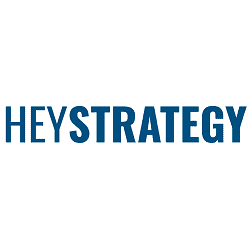 Hey Strategy (this cohort is now full)
For businesses in any sector  
HeyStrategy is a business and marketing consultancy that helps businesses to grow organically through increased sales and awareness. They offer a no-nonsense approach to marketing and strategy, from consultation and planning through to design and ongoing marketing support. Their advice is based on practical, real-world strategies that are straightforward to implement and easy to measure.
Northern Automotive Alliance (this cohort is now full)
For manufacturing/ engineering and automotive businesses 
The Northern Automotive Alliance (NAA) provides a membership service combined with a project management delivery function. The services range from strategic, business and technical advice to the provision of training, funding application and a sponsored awards. The network they have developed, combined with their industry-specific expertise allows them to skilfully support regional automotive sector companies of all sizes.
School for Social Entrepreneurs (this cohort is now full)
For social enterprises
The School for Social Entrepreneurs Northwest provide support to that equips people to start, scale and strengthen organisations operating in the third sector that make a positive difference. They help people to develop the skills, strengths and networks they need  using entrepreneurial approaches to tackle complex social and environmental problems.
This programme is now closed.
Please do get in touch with our business advisor Claire Pedersen who can advise on what business support we have available Claire.Pedersen@growthplatform.org. Alternatively you  can find out what other support is available here.