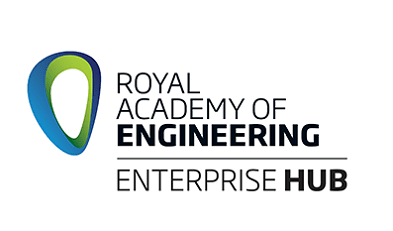 Six-month programme at the Royal Academy of Engineering supporting individuals in executive roles in high-growth UK engineering and technology SMEs to develop your leadership skills.
This six-month programme, run twice a year, supports individuals in executive roles in high-growth engineering and technology SMEs to develop their leadership skills.
If you have plans to scale-up your enterprise and want guidance on navigating the challenges and growing pains, then this programme is for you.
What we're looking for
Decision-makers (both engineers and non-engineers) in engineering and
technology SMEs with an ambitious vision to grow
Your company must have raised at least £500,000 equity investment
(from inception) and/or have a turnover of at least £200,000 in the
previous 12 months (not inc. grants or consultancy)
Your company must be based in the UK to be eligible for this award –
applicants from any nationality are eligible as long as you have the right
to work in the UK
We are committed to improving diversity and inclusion in engineering,
and we especially welcome applications from those currently
underrepresented within the sector.
What should you expect from the SME Leaders programme?
This programme is designed to prepare you to scale up your company. It's an opportunity to refine your strategy and enhance your leadership skills while continuing to work on your business.
Accelerate your growth
Whatever your focus for the six months – whether it's building your team, developing a strategy for growth or improving your management skills – we're here to help you. As well as providing one-to-one coaching and mentoring, we will promote your business, host a variety of networking events and introduce you to Academy Fellows, investors, industry experts and other entrepreneurs that are designed to help you grow.
What do we expect from you?
We are a charity, so we don't charge for our services or take any equity. We expect you to commit a few hours per month to the programme. The requirements on the programme are
Attend one coaching session per month lasting 1.5 hours (compulsory)
Attend at least three events or workshops over the six months (compulsory)
We recommend meeting with your mentor once a month (but this isn't compulsory)
What we offer
A grant of up to £10,000 to pay for leadership courses of your choice
Expert business mentoring
One-to-one personal development coaching
Workshops, roundtables, speaker events
Access to the Taylor Centre, our co-working and meeting space in central London
PR and IP support
Travel and accommodation expenses covered for all activities
This programme is funded by BEIS. We do not take equity or charge fees. All support is at no cost to you or your company.