If you are worried about the impact of the COVID-19 outbreak on your business please visit our dedicated business support pages here.
Liverpool City Region's professional and business services sector is shaped by the city's heritage.
We have the second largest wealth management industry in the UK, with a number of specialisms, notably in legal services, wealth management and maritime.
Echoing our seafaring status, the maritime sector in the City Region is 4.5 times more concentrated than the national average; legal services are 1.5 times the national average. Our strength also lies in banking with Santander and Deutsche Bank and in e-commerce, with Shop Direct, TJ Morris,  Matalan, QVC, Appreciation Group and B&M all based here.
Professional and business services enable the growth of sector specialisms in the region. We support sectors including both health and life sciences and creative and digital, in order to support economic growth locally. We also work with education providers to represent the needs of the PBS sector locally. Our priorities for the sector include:
We develop and deliver agreed inward nvestment activity, focused on changing perceptions of the City Region. We are also building a community of professional services businesses to help access networks in London, nationally and internationally.
We bring employers and education providers together to better understand the need for skills, and how to meet them in an AI-enabled future. This has included leadership and management training to support businesses; connecting students to businesses; mentoring; and supporting schools to raise aspirations through careers awareness and transferable skills development in young people.
We work with universities and the private sector to look at ways to address the impact of digitisation and the use of AI and data within our sector
We support the commercialisation of innovation from the NHS, through the creation of Liverpool Health Ventures. We're helping develop the feasibility appraisal with the Innovation Agency and nine NHS Trusts in the City Region, to bring products to market through specialist support and a pre-seed fund.
We initiated the development of Liverpool's Commercial Business District Strategic Regeneration Framework (SRF) through Liverpool City Council, the private sector and the BID. Following wide consultation with businesses and residents in the area, we are helping to realise both its short and longer term priorities around connectivity, place making and brand development.
To find out more about the work we're doing in the Professional and Business Services sector talk to Claire Delahunty
Email Claire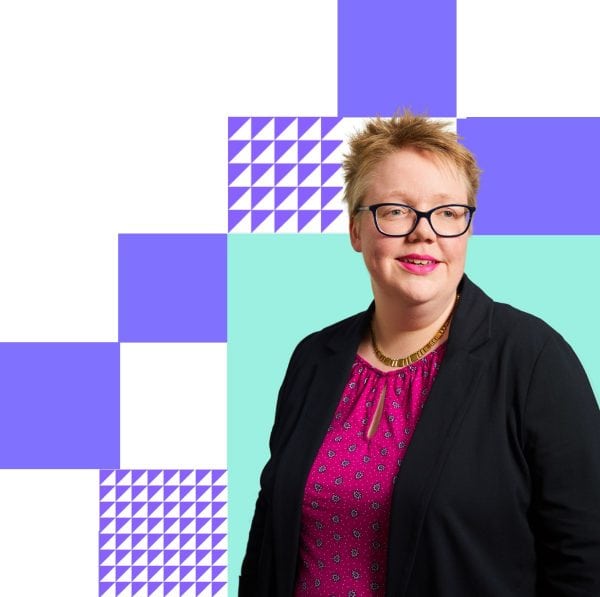 Case Study
"Liverpool City Region inspires a lot of loyalty. People who study here often stay; and the variety of work here in the city region has really transformed."
Read Catriona's story