The challenges of EU Exit, in addition to the pandemic will have made it hard for health and life science businesses to focus on their strategic business goals.
To make it easier for these businesses to get back on track, Growth Platform has outlined five key factors these businesses need to consider when it comes to adhering to the new trading rules with the EU.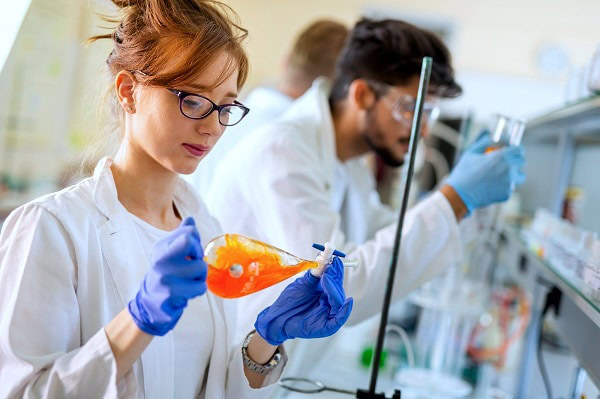 1. Overcoming recruitment challenges
In 2020, the UK government introduced a points-based immigration system which aims to attract people to the UK, who would go on to contribute to the UK economy.
Whilst the new system could pose limitations for the NHS and the health and life science sector as a whole when it comes to recruiting talent from overseas, this does encourage a push to upskill workers already living in the UK. It encourages the sector and those businesses operating within it to improve their current workforce practices and working conditions to appeal to, recruit and retain, talent.
By partnering with local universities and by taking advantage of quality business support programmes, such as those provided by Growth Platform, business leaders can find new and existing talent capable of fulfilling their immediate and future business's needs.
Longer-term, business leaders can begin to map out their business growth plans, working closely with specialist agencies and recruiters to identify skills gaps and find the right talent to fulfil the roles needed to continue to help UK health and life sciences businesses grow.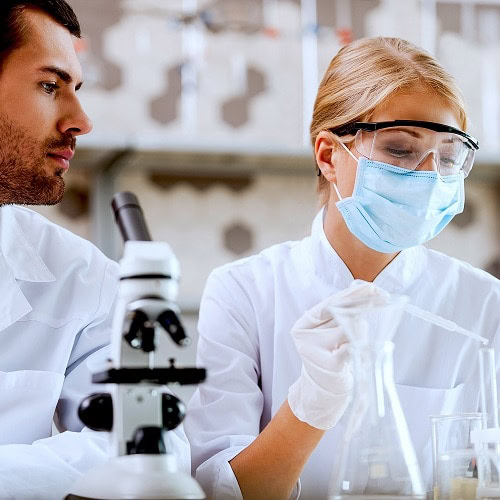 2. Reporting requirements for medicine shortages and discontinuations
Whilst the immediate uncertainty of the UK's EU Exit Deal is now over, its lasting effects will continue to impact health and life science businesses, particularly in relation access to medicine, and short-term expected medicine shortages and discontinuations.
Businesses will need to look to the reporting requirements outlined by The Department for Health and Social Care (DHSC) to help mitigate and manage these shortages, with the priority of patient welfare at the forefront of everybody's mind.
It is the responsibility of Market authorisation holders (MAHs) to continuously monitor the supply and demand of medicinal products and they are expected to develop shortage prevention and response plans. Businesses should nominate an internal staff member, who takes on the responsibility for reporting to the DHSC, and who has direct contact across the organisation to be able to provide continuous updates on the products in question.
Over the course of the next 6-12 months, businesses should continue to monitor the patterns and behaviours in an individual patient's medicinal requirements to help further mitigate potential medicine shortages. By collecting such information, businesses will be able to report to the DHSC much more easily.
3. Clinical trials for medicines: apply for authorisation in the UK
Liverpool's health and life sciences sector is one of high growth within the region and it is crucial that the businesses in the area can continue to develop ground-breaking medicinal products and solutions.
The UK government recently released a guidelines document for businesses to find out how to apply to undertake a clinical trial within the UK. In order for key innovations and developments to continue in our burgeoning sector, it is important that Liverpool City Region businesses familiarise themselves as best as they practicably can with this information.
4. Supplying authorised medicines to Northern Ireland
The UK's exit from the EU has had a direct effect on the supply of medicines to Northern Ireland. The UK government has released guidance on what businesses will need to do from January 2022 onwards as a result of key changes coming to into effect. In order to make sure your business is prepared for another tranche of changes, it is important that business leaders familiarise themselves with this information.
Also included in the guidance are a number of business examples, which show a range of scenarios that businesses may encounter as a result of these new changes, so that your business is prepared.
5. Regulating medical devices in the UK
With a new trading agreement with the EU comes new regulation terms for medical devices in the UK. Recently released legislation details the steps your business needs to take to place a medical device on the Great Britain, Northern Ireland and European Union markets.
The guidance provides information including:
Getting your device certified
Conformity marking your device
Registering your device with the MHRA
Different rules apply in Great Britain, Northern Ireland and the EU so it is crucial that businesses understand the varying rules if transporting through different territories.
If you are still unsure about what your business needs to do to navigate new EU trade regulations, Growth Platform's Post-EU Transition Support Service has a dedicated sector specific support page full of links and guidance materials. You can also get in touch with the team by emailing euexit@growthplatform.org.