#HereToHelp
We are #HereToHelp businesses in Liverpool City region affected by the COVID-19 outbreak.
Find out what we're doing at Growth Platform by following the links below.
We have also pulled together an overview of the latest advice for working safely during COVID-19 as well as local and national initiatives to support business. Click the links below for more information.
I need
COVID-19 Business Advice and Support
A round up of the latest advice and support for Business, People and Sectors during the COVID-19 outbreak.
I need
Sector Specific Advice and Support
Our Sector Champions are here to support your business with the impact of the COVID-19 outbreak.
I want
To find out more about mental health in the workplace
The role of employers in promoting mental wellbeing among their employees has always been crucial but has perhaps become even more so during the Covid-19 pandemic.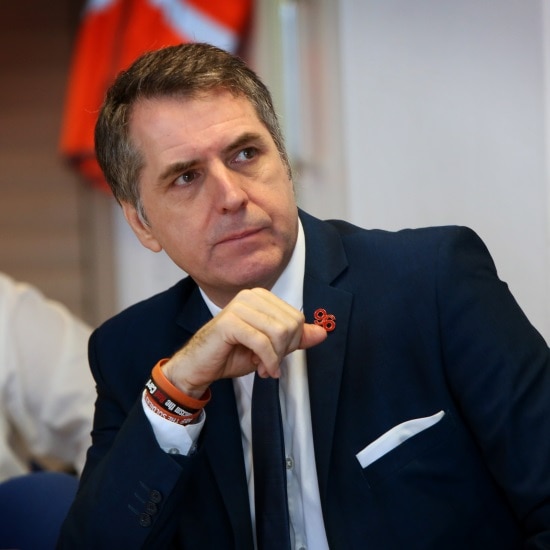 "I know the huge impact that the Covid-19 crisis is having on our city region's businesses. I am working through our delivery partners in Growth Platform to do everything that we can to understand what support you need, get that support to you, and to protect jobs and livelihoods through this very challenging time. This page will be regularly updated to provide you with business advice that we know you urgently need."
Steve Rotheram, Metro Mayor, Liverpool City Region
National Coronavirus restrictions
The Government have now set out their four-step plan for reopening, which begins on 8 March. There will be a minimum of give weeks between each stage – four weeks to collect an assess data, and then a week for people and businesses to prepare for the next step.
From 12 April some of the rules will change including which businesses can reopen. Read more here.
Medium and large sized businesses urged to order Covid-19 testing kits
You can order free rapid lateral flow tests to test your employees twice a week in the workplace.
If you have 10 or more employees, from early April you'll be able to order tests for your employees to collect from their workplace and use at home twice a week. You can do this if you cannot provide testing in the workplace.
More information and an online application form can be found here.
Track and Trace App
You can create a unique QR code and download assets for your business here.
Working in partnership to support business in Liverpool City Region.
The business support organisations across the City Region are working together with us to ensure businesses and individuals get the best possible support as we deal with the spread of Covid -19. We would like to thank all of them for their great support and collaboration in this joint approach. You can see these partners and connect directly with them through the link below.
Find out more