#HereToHelp
We are #HereToHelp businesses in Liverpool City region affected by the COVID-19 outbreak.
Find out what we're doing at Growth Platform by following the links below.
Professional counsel from the PBS community
We are co-ordinating a panel of accredited Professional & Business Services specialists willing to provide informed pro bono business advice and support.
#HereToHelp helpline
……….
We understand the need to talk directly and our #HereToHelp team, who are on hand to assist businesses. Please do get in touch by calling us on 0151 705 1985.
Sector Specific Support
……….
Our Sector Champions are here to support your business with the impact of the COVID-19 outbreak and have outlined what support is available in specific sectors.
Business Resilience Support for SMEs
We are working with BDO LLP who will deliver a fully-funded bespoke programme of engagement, advice and support for SMEs focusing primarily on COVID-19 related issues and how businesses will emerge successfully
Urgent Call for Help with PPE for Frontline workers
Liverpool City Region Metro Mayor Steve Rotheram has launched an urgent call for donations of Personal Protective Equipment (PPE) for frontline key workers supporting the region's most vulnerable people.
We have also pulled together an overview of local and national initiatives to support people and business. Click the links below for more information.
Supporting Business
There are a number of initiatives being established to help support businesses and employers who are affected by Coronavirus.
Find out more
Supporting People
As an employer we understand that the health, safety and wellbeing of your workforce is your top priority.
Find out more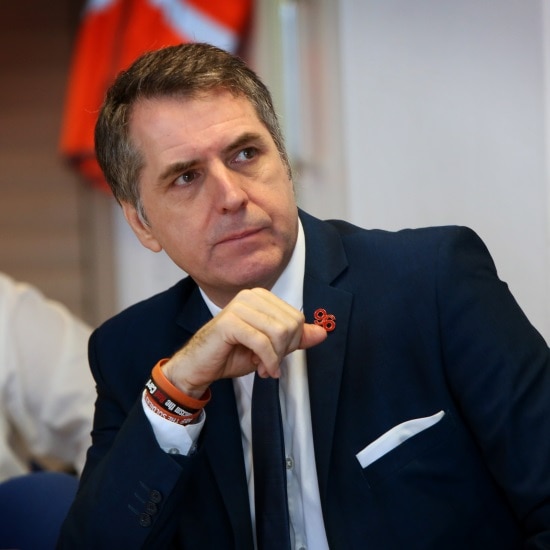 "I know the huge impact that the Covid-19 crisis is having on our city region's businesses. I am working through our delivery partners in Growth Platform to do everything that we can to understand what support you need, get that support to you, and to protect jobs and livelihoods through this very challenging time. This page will be regularly updated to provide you with business advice that we know you urgently need."
Steve Rotheram, Metro Mayor, Liverpool City Region
Government guidance on staying at home
Government have announced new measures to reduce the spread of corona virus. They are:
Requiring people to stay at home, except for very limited purposes
Closing non-essential shops and community spaces
Stopping all gatherings of more than two people in public
For full details please click here.
Working in partnership to support business in Liverpool City Region.
The business support organisations across the City Region are working together with us to ensure businesses and individuals get the best possible support as we deal with the spread of Covid -19. We would like to thank all of them for their great support and collaboration in this joint approach. You can see these partners and connect directly with them through the link below.
Find out more