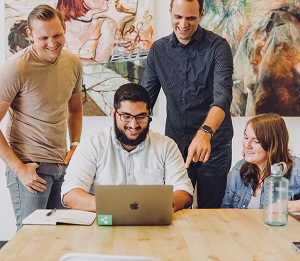 SME businesses are operating in uncertain times. Growth Platform's Business Resilience Programme is providing SME leaders with the opportunity to step back from the day-to-day and rethink their approach to challenges so they can turn them into opportunities. To stimulate the local economy within the Liverpool City Region and support regional businesses back to growth, Growth Platform will be working with accounting and business advisory firm, BDO to deliver a series of workshops for 130 regional businesses providing them with the knowledge, insight and tools they need to stabilise and grow.
The programme will give Liverpool City Region businesses:
The opportunity to step back from the day-to-day and realign their goals
A business diagnostic designed to identify barriers to growth
A practical action plan accompanied by post-workshop support to meet key growth goals
The programme is open to businesses that meet the following criteria:
Be part of an SME business based in the Liverpool City Region
Member of their SME business' senior management team
Employ between  5– 250 employees
Turnover £1million – £500,000 to c£30million per annum
Have the availability to dedicate time to completing a short workshop session
Have an aspiration to grow in the coming years
We are also looking for  ambitious driven business leaders who have an aspiration to grow. Get in touch via the form below.
Not what you're looking for?
If the Business Resilience programme doesn't sound right for your business find out what other support is available here.